beat the heat
with zephyr™ performance systems estimated core body temperature technology
"Thanks to Zephyr™ technology, we avoided a potentially life-threatening situation. We monitor student athletes for heat exhaustion. During a typical 100°F practice, the Zephyr™ system alerted me to one student's rising core temperature — before he showed physical signs of illness. We were able to immediately cool and hydrate him for a full recovery."
Daniel K. Bellamy, MS, ATC, PES
Director of Sports Performance
Howard University Bison Athletics
Developed in conjunction with US ARIEM, Zephyr™ estimated core body temperature technology helps you keep your athletes safe. We alert you to potential problems before they happen so you can avoid the worst. Trusted to protect America's elite soldiers and athletes alike, Zephyr™ backed by Medtronic is committed to player safety.
DOWNLOAD
OUR BROCHURE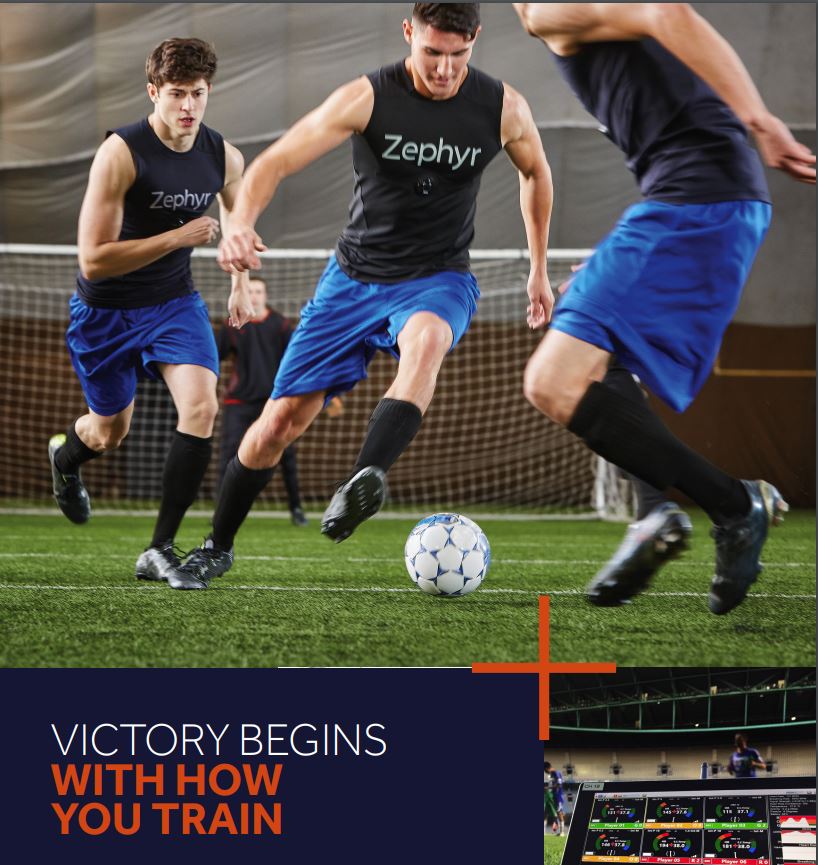 VICTORY BEGINS
WITH HOW YOU TRAIN
Zephyr™ Performance Systems for Sports Brochure
DOWNLOAD NOW

Register to receive a limited time offer on our new software.